Big Data — Capital Markets
Is it worth relocating to London as a software engineer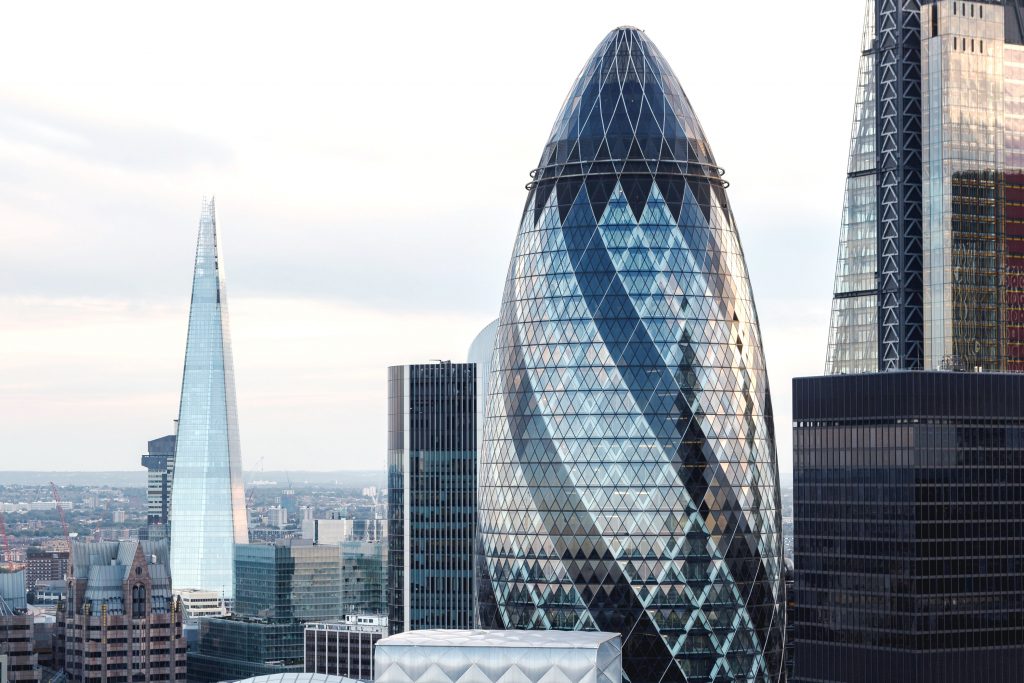 Emily Hudson
Mobile: +44 (0) 79 5802 3290
Direct: +44 (0) 20 3475 7191
emily.hudson@oxfordknight.co.uk
Introduction
"When a man is tired of London, he is tired of life; for there is in London all that life can afford" – Samuel Johnson.

Whether you take your truth from the lyrics of the Clash; that 'London's Calling from the far away town' or whether you take your truth from the words of Samuel Johnson, London is a great city, and a city where there is a home for everyone.

Yet, I am still surprised by the number of software development professionals I speak to, who are reluctant to make the move and call it home. Whether that stems from fear of the unknown, or the myths around how much it costs to call yourself a Londoner, in this blog I am going to shed light on some of these myths and reveal the truth about living in London.

While most people will be able to take something from this blog, it is aimed at those software engineers who would be classified as tier 1, or top of their field; those capable of passing interviewing at the likes of Facebook, Google and Bloomberg – a good place to start if you're not sure it that's you is https://www.quora.com/What-is-the-software-engineering-interview-process-like-at-Facebook-London/answer/Jimmy-Saade?share=1&srid=TAJ1.

Myth 1: London is way too expensive:
Well, yes London is expensive, BUT when you compare the overall cost of living in London to other cities globally; whilst London is easily the most expensive city in the UK (16% more expensive than Coventry which ranks 2nd,) London ACTUALLY features a measly 11th globally, and weighs up at a whopping 21% cheaper than Zurich that claims the title of the most expensive city in the world.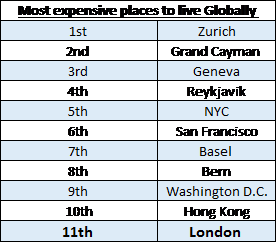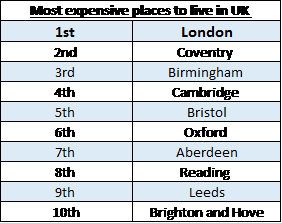 Let's examine the cost of living in London for a software engineer, starting with what a software engineer earns in London. Well, the good news for any software engineer is that, on average, you'll earn well above the average mean salary in London. (Government statistics show the average mean salary for London as £34,473, while the average for a London based software engineer is £41,724).

Many developers I speak to, who are toying with the idea of London, tell me "Finance isn't my first choice, but I want to work in finance in London, because it pays more." Well – traditionally the financial sector boasted the highest compensation. HOWEVER; more recently we have observed top level technology companies in London, competing with leading hedge funds and banks on salary- when it comes to hiring the best developers. So, if you're a developer, thinking finance isn't your first choice of industry, but you want maximum earning potential, then even more reason why London is the place for you!

So, what does a typical software developer offer look like?
A recent offer from a leading hedge fund for a software developer with 10 years of experience included:

– £120k basic salary.
– £80k guaranteed minimum bonus.
– £20k sign on bonus.

Putting their first annual minimum compensation in London at £220k.
Another offer we received recently for a senior Tier 1 engineering candidate (relocating to London may I add), from a large non-financial tech company was for £150k base plus equity.

Now the bad news? These offers are the top end of what we see for tier 1 candidates in London, and not necessarily the norm. More typical salaries for a VP level developer in one of our tier 1 banking clients would be a minimum of £90k– and even after tax that still leaves you with £59,979 disposable income (and that's before any bonus or additional compensation is paid!!)

But, it's not always all about the money! Most permanent software development jobs in London come with a range of other additional benefits, including:

Private healthcare – often with the option to add your family!

Life insurance

Pension – (it is now legally compulsory for all employers to contribute to employee pensions)
Paid holiday / sick days – minimum of 25 days

Gym membership
Oh, and if you're worried about your rights as an employee in London, don't! Britain has some of the most extensive laws and policies globally, to protect the rights of all employees. None of this hiring and firing you see in 'Wolf of wall street'. Don't believe me? Take a look – https://www.citizensadvice.org.uk/work/rights-at-work/
And what about long term growth? Well, it's not only strong initial salaries London technology sector has to offer but, due to the strength of the technology industry in London and the demand for strong developers, you can also have some of the fastest and strongest career progression anywhere in the world. Second only to the US (where you face all sorts of other issues, such as visa limitations, and higher tax payments etc,), London has the strongest technology scene -this means your opportunities for promotion, pay increases and new projects are never-ending. When you are ready to move on or examine future options, speaking to a recruiter is always a good place to start. Even if you aren't actively looking we are always happy to give you an update of the London market.
Myth 2: I have children, and school systems is over-crowded and expensive?
This is one of the funniest comments I hear, the UK actually boasts some of the highest standards of free education in the world, with free education for all children aged 5-18 offered. With again a list of extensive laws in place to ensure this stays the case, for example that legally classes in London cannot exceed 30 children. If that's not enough assurance then you can always choose private school.

While there is little wrong with the state provided education system in London/UK generally speaking those who can afford to send their children to private school in London do. Private education usually offers benefits such as: smaller classes, wider range of extra-curricular activities and statistically a better chance at getting into a top level university (according to the Independent- private school pupils are twice as likely to attend a red brink university).

And the cost? Well, the average private school fees in London are around £13,341 a year for one child, with the Financial Times estimating that it would cost £170,000 to put your child through all 13 years of private school in London, (and that's a non-boarding school option.)

While we see the odd exception, most companies don't include private schooling in the terms of a software developer job offer. This is because they don't need too, as a result of the high standards of state-provided education. The proof? – My sister attended state funded school for her education and achieve straight A*'s, well surpassing my private school education results.

And, if this hasn't reassured you then check out the Office for Standards in Education website for more information on specific areas and schools https://www.gov.uk/government/organisations/ofsted.
Myth number 3: But I can get a much nicer (and bigger) house for my money elsewhere
This comment is like saying I can buy 25 bottles of Cava for the price of 1 bottle of Dom Perignon, so why would I buy the Dom Perignon?

Yes, true, and you could buy a mansion in rural Bulgaria, for the cost of a 1 bed flat in London, but the quality of living, local services and facilities will be non-comparable, not to mention the commute would be horrible !
But a rough guide to affordable renting/buying is below…

We all know that rent/buying a property is the largest expenditure you will face anywhere you live, and there is no doubt that London is no exception. Rents in London are on average the 18th most expensive globally. If you are moving alone and looking to rent in London, there are now numerous sources to find properties; with online services such as AirBnB monthly rentals, and SpareRoom becoming increasingly popular. The property market in London is always booming and actually boasts one of the highest ratios of estate agencies per resident ratios, with 66.5 agencies per 100,000 residents, so there are always options available to you!

While is an abundance of sources for properties, the exact cost really depends on the style of property you are after. While average prices in London can dip as low as £450 per month for a double bedroom flat share in south-west London, to rent just a one-bed property, prices can reach on average £1000 a month in areas of east or central London.

And another great thing about London is the choice in location!! While many people when they move to a new city will already have a rough idea of where they want to live; whether that is close to work, friends or a favourite pub. London boasts one of the world's most efficient transport networks – which really means you can live 30 miles away where rent is cheaper, and only be a 30 min commute from the city centre.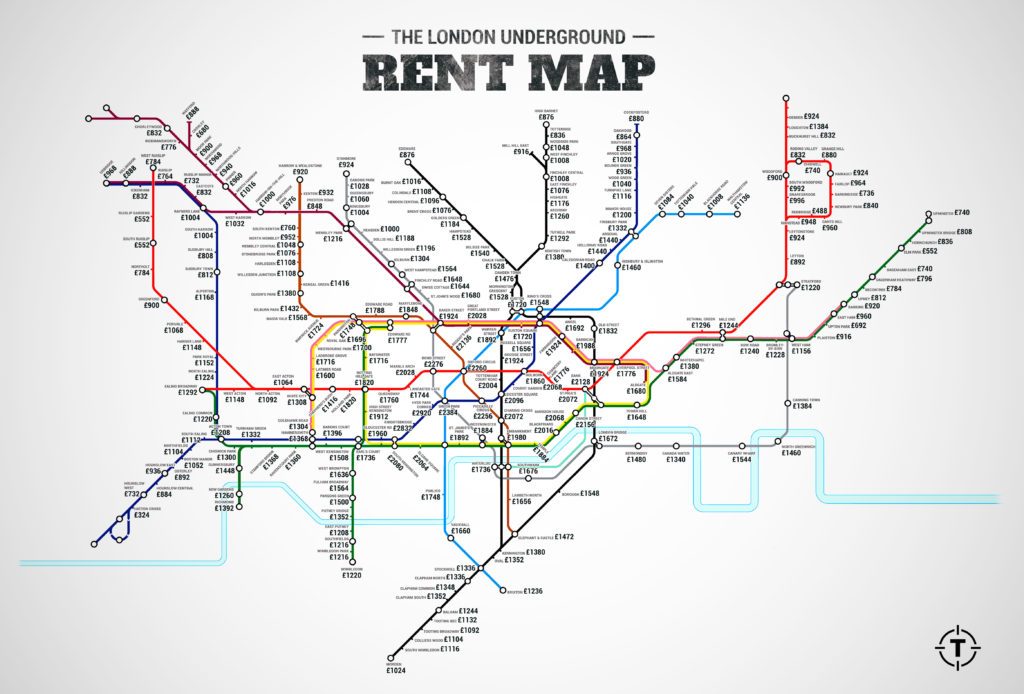 Another one for the pro-London list? London has one of the best public transport systems in the world! You can travel by bus, tram, boat or tube, and for those of you considering a relocation with children, children aged 0-11 –well they all travel for free on all Transport for London (TfL) transport.

The tube is traditionally the most popular form of transport in London, and by far the fastest and easiest way to travel; with some neighbouring stations such as Covent Garden and Leicester square being only 260m from each other. However other methods are becoming increasing popular such as cycling, and with public use 'Boris Bikes' on nearly every street corner, it's never been easier!
And briefly: What about if you aren't on your own?
Moving with your family? Well we would recommend renting for at least your first year in a new city, before committing to buying a property. However, we have summarised below a rough guide to the cost of renting an average 3 bed property, as well as the average cost of buying a terraced property (which according to Rightmove makes up the majority of freeholding bought 3 bed properties by families in and around London).
Myth 4: Taxes are too high
Tax, everyone's favourite subject, (if you would like to spend the next 3 hours reading about taxation rates in the UK then I'll refer you to the government website https://www.gov.uk/browse/tax). To simplify; middle class British (and London) residents, according to a survey done by the Guardian last year, actually enjoy some of the lowest overall taxation rates globally across all the advanced countries – including Australia, the US and Europe (this includes comparing property, income and duty tax.) And if you want to get really thrifty and pay less council tax every month, move to Wandsworth, Hampshire, or Hammersmith – they pay the lowest council tax too!

Do bear in mind that, the comparatively low tax, you WILL be paying in London pays for your free world class education for your kids, your free health care and defence and police funding to ensure your safety too.

Myth 5: Brexit means Brexit !
Well that's one myth I'm not even going to attempt to address, but suffice to say, nothing has changed and from what we are seeing nothing big will! But, If it does I'll be back to add to this, but for now, let's move on.
Myth 6: It's not my home country
While I'm not going to try and convince you that London will feel just like your home country if you move. London does boast one of the most ethnically diverse cultures in the world. Nearly every nation has a home from home in London, whether that's the Russians in Kensington, the Chinese in Chinatown or the Brazilians in Bayswater. There are even Polish nightclubs and pubs selling only Polish beer, so while no it is not your home country, city or town, you don't need to look far to find your favourite flavour of pierogi's anywhere in London.

And if that's still not as good as the real thing, London has the busiest airport system in the world, with 6 major international airports in the city alone and another 34 across the UK. Combine that with as many as 8,800 flights leaving the UK a DAY, home is never too far (or too expensive) to get too.
Myth busting: to sum up
Hopefully this has gone some way to dispel some of the myths around re-locating and living in London as a tier 1 software engineer. If not, well there are a number of helpful guides here: familymovingtolondon.com/, www.expatforum.com/expats/britain-expat-forum-expats-living-uk/, which can help to answer any other questions or concerns you have.
In addition, if you are a software engineer, and you are now interested in a move to London, then feel free to give us a call on 02031379570, we will be happy to tell you about the current market, (and bust any other Myths around London life you may have).
Oxford Knight is a technical recruitment agency. None of our consultants have written a line of code... yet. We apologise if this article doesn't keep some purist happy, but we're trying to build a new generation of technical recruitment agencies…. We listen, participate, and deliver.