Hedge Fund News — HFT — Technology Articles
Amsterdam HFTs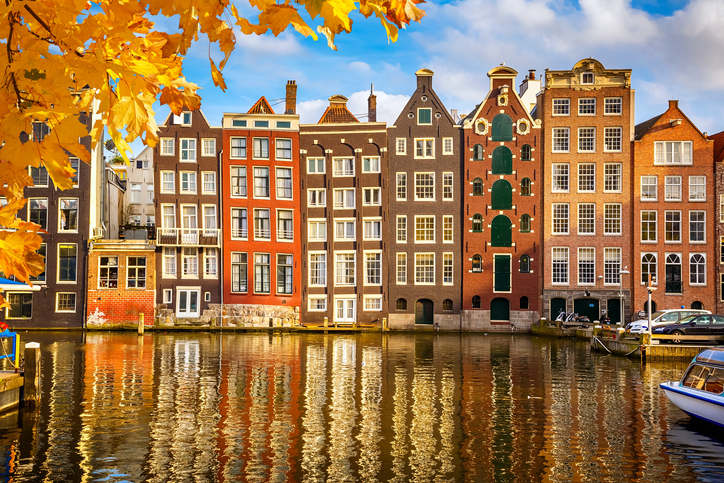 Introduction
Amsterdam, a city famous for picturesque canals, a manifold of bicycles and a more laid-back lifestyle than some of its European counterparts. What Amsterdam is perhaps not so well-known for is its booming High Frequency Trading presence – something this blog is going delve deeper into.
It's only natural that the place where the world's first stock exchange was founded has become a key player in the HFT world. The Dutch regulators set favourable conditions for active traders, which has contributed to the emergence of some of the biggest players in HFT rooting themselves in Amsterdam. More recently, the UK leaving the EU has been the catalyst for many firms to branch out to Amsterdam, so that they see the benefits of EU jurisdictions.
Amsterdam is home to a plethora of world-renowned firms; Optiver and Flow Traders have their main headquarters there, whilst IMC has a huge presence too. Couple this with many companies adding smaller satellite office in Amsterdam to their portfolio, and it paints the picture of a city at the forefront of HFT.
---
Why Amsterdam?
So, clearly the opportunities are there, but why Amsterdam?
Quality of life – Amsterdam enjoys one of the lowest living costs of major European cities and regularly scores well in work/life balance studies.
Size – Naturally when exploring HFT options in Europe, London will often be mentioned. But for those who are daunted by its size and hectic lifestyle, Amsterdam offers a calmer, more navigable option. Whether it be by bike or walking, most of Amsterdam is within reach, without the need for a packed Tube – leaving a potential commute far less challenging.
Tax – Another huge draw for relocating to Amsterdam is the comparatively lower taxes and its 30% ruling for highly skilled migrants. If you meet the conditions (which is likely if you're joining a HFT firm as a technologist), then you may apply for the 30% ruling, whereby the first 30% of gross earnings are tax-free.
Culture – Amsterdam boasts an impressive resume of museums, restaurants and bars, so you'll be spoilt for choice in terms of what to do in your downtime. Coupled with the fact that English is the spoken language, and an enviable schooling system, it makes it an easy place to settle for you and your family.
---
Opportunities
Naturally, one of the biggest needs in the HFT space is C++ Engineers, so you're in a good place if you come from this sort of background. However, many HFTs take a pragmatic approach to technology, so whether you're a Core Java Developer, from a Python DevOps background, or even working on FPGAs, there will opportunities available to you.
Another great aspect of hiring practices in high frequency firms is that finance experience is not essential. Top funds are more interested in hiring top technologists regardless of background, and you'll receive best-in-class training on financial markets and how trading works.
---
Why HFT?
If you're coming from a tech, or even a banking background, then HFT may seem like an alien world. Technology is the heartbeat of what high frequency firms do, so you'll be within a high impact, sometimes pressurised role. A role in high frequency trading is ideal for someone interested in a fast-paced environment where hard work is duly rewarded.
Working within the HFT space offers the opportunity to work with cutting-edge tech. Whilst banks have legacy systems that are 10, 20, sometimes even 30 years old, HFTs are all about speed – which means adopting the newest technologies to achieve minimal latency.
When people think of finance they often think of grey suites, red tape and highly bureaucratic environments. However, the majority of high frequency firms dispel this, having adopted flat structures, cool offices, and highly collaborative cultures.
Finally, with high frequency firms competing with FAANG companies for the top talent, there are incredible salaries on offer. Strong base salaries coupled with bonuses which often exceed 100% elevate developer roles in high frequency firms to some of the best paying in the industry.
---
Conclusion
If you're thinking of a move to finance, then HFT is a great starting point in terms of salary, culture and modern tech. Amsterdam is a perfect option for someone looking for a more laid-back experience than somewhere like London, whilst not having to sacrifice culture, strong salaries and the chance to work for some the industry's biggest names.
Oxford Knight is a technical recruitment agency. None of our consultants have written a line of code... yet. We apologise if this article doesn't keep some purist happy, but we're trying to build a new generation of technical recruitment agencies…. We listen, participate, and deliver.