About start-ups
20 hottest tech startups in London…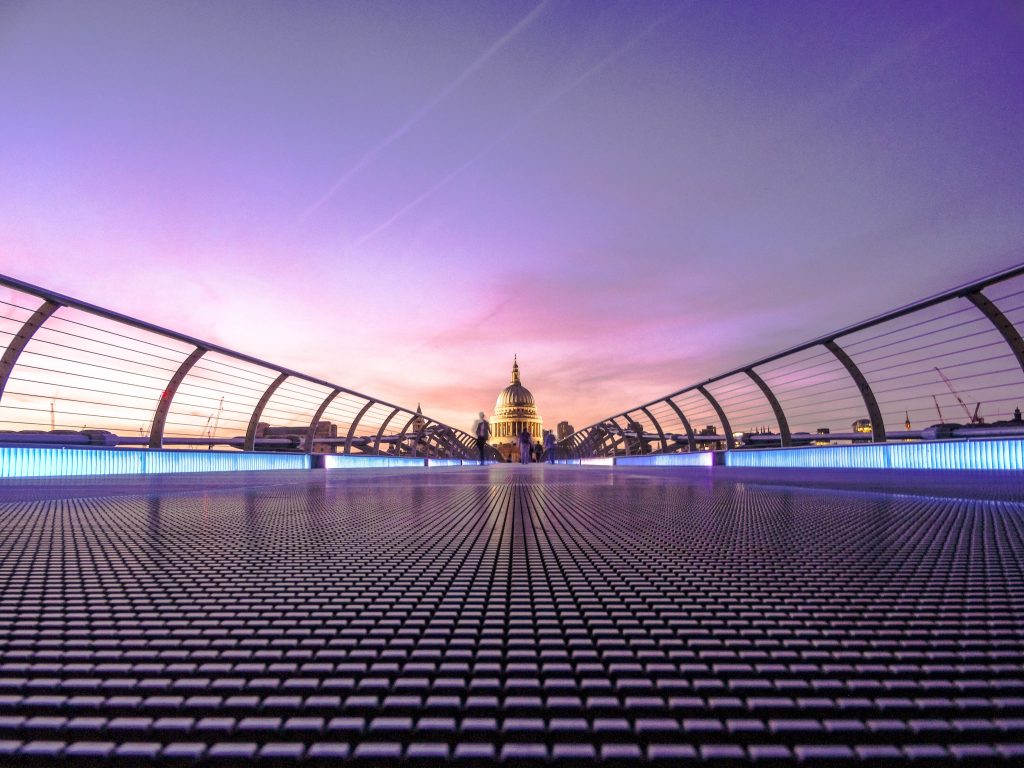 Below is a break down by the Guardian outlining the top 20 start-ups in London.
We're proud to be preferred supplier to several of these hot start-ups and a few amazing start-ups you've never heard of.
Please do feel free to get in touch with one of our consultant for more information….
---
What: A hosted, real-time visualisation tool-set that enables businesses to see all their data (web analytics, sales figures etc) in one place.
Founder: Paul Joyce previously designed and built data warehouses for blue-chip companies, finally quitting his day job two months after Geckoboard's beta launch.
Launched: 2010.
Their pitch: Geckoboard is a status board for your business's vital signs, serving up the indicators that matter to you.
Our verdict: As data streams grow ever more complex, Geckoboard's one-stop metrics dashboard could prove a powerful tool for businesses.
---
What: A peer-to-peer currency exchange that allows customers to wire money (just sterling, euros, Polish zloty and Swiss francs so far) to one another cheaply, bypassing banks – and their commission charges.
Founders: Taavet Hinrikus, Skype's first employee, and Kristo Käärmann, former management consultant.
Launched: 2011
Pitch: We're a financial service built for people, not banks – the Robin Hood of currency exchange.
Verdict: In this bank-loathing climate, most of us baulk at their charges. Timely and cheap then, Transferwise has every chance of carving out a sizeable niche in the currency exchange market. However, trust takes time to build.
---
What: A service that allows companies to raise working capital by auctioning off their outstanding invoices in an online marketplace.
Founders: Anil Stocker, formerly with Lehman Brothers private equity group, and Charles Delingpole (brother of Telegraph journalist James), ex-JP Morgan Cazenove.
Launched: 2010.
Pitch: We're all about getting working capital to small businesses by cutting short the lag created by long payment terms.
Verdict: Growing fast and with little competition in Europe or Asia (its main markets), Marketinvoice is rewiring a neglected corner of finance – and making a real impact.
---
EDITD Fashion information
What: EDITD delivers "live" market intelligence for fashion industry subscribers, by trawling the web for sales data and consumer chatter, measuring 2m products and 300,000 opinions every day.
Founders: Geoff Watts and Julia Fowler, a couple who dreamed up their business after meeting at a car racing club in their native Perth, Australia.
Launched: 2009.
Pitch: We're a Bloomberg for fashion.
Verdict: EDITD is among the very best in show – smart, innovative and, above all, useful for a sizeable industry – with prospects beyond fashion. Could become a breakout player.
---
GOCARDLESSDirect debit facilitators
What: An online payment platform that makes it easier for merchants to take payments online via direct debit – bypassing cards and slashing costs.
Founders: Oxford graduates and ex-management consultants Matt Robinson, Hiroki Takeuchi and Tom Blomfield. Robinson started his first business at 16, which funded his law degree, while Blomfield launched Boso.com, while at Oxford.
Launched: 2011.
Pitch: Simple online payments. Get paid directly from your customers' bank accounts. No merchant account. No credit card fees. No hassle.
Verdict: A company widely tipped for the big time. The quality of its investors underscore the belief that GoCardless could go global.
---
SHUTLWeb couriers
What: A web courier service, offering delivery of online purchases within 90 minutes, which acts as an aggregator for local couriers by pooling capacity and offering it to retailers. Clients include Argos, Coast and Oasis.
Founder: Tom Allason (chief executive), an entrepreneur who previously co-founded eCourier.
Launched: 2009.
Pitch: Shutl is a branded web service, enabling immediate and convenient delivery of online shopping.
Verdict: Shutl is a problem-solving idea, coolly executed.
---
HOUSEBITESReinventing takeaway food
What: A reboot of the takeaway or "social dining", Housebites arranges for a local professional chef to cook a meal of your choice, delivered to your doorstep.
Founders: Simon Prockter – who set up SpeedDater, which evolved into a dating site and was sold in 2008 – and Paul Birch.
Launched: 2010
Pitch: We've handed the power over to you and the chef. Now you can engage directly with the person who cooks your food, and see or provide feedback.
Verdict: The takeaway is certainly due for a rethink, but while one of our panellists praised Housebites' service – and cooking – another wondered just how much "engagement" people want with a chef, after a long day at work?
---
PUSHERCloud tools for developers
What: A technology company in the truest sense, Pusher provides cloud-based services that allow developers to design and build complex web and mobile apps.
Founders: Max Williams, who previously ran the Ruby on Rails development company New Bamboo alongside Pusher's co-founder, Damien Tanner.
Launched: 2010.
Pitch: We believe that your developer time is best spent making awesome features, not creating infrastructure.
Verdict: Pusher is building a real business that supplies tools for developers. It has a large and growing user base and backing from big hitters including Passion Capital.
---
What: A members-only luxury travel club, offering "flash sale" discounts of up to 70% on handpicked hotels and holidays.
Founders: Tom Valentine, ex-eBay and Seatwave, Troy Collins, who previously founded cruiselinefans.com ("best described as a Facebook and TripAdvisor mashup for cruise ships") and Alex Saint, co-founder of travel price comparison site dealchecker.co.uk.
Launched: 2011.
Pitch: Welcome to the worst-kept secret in luxury travel … We negotiate for luxury handpicked hotels and holidays in the UK and abroad. How? Well, even the most luxurious hotels don't like having empty rooms.
Verdict: Lastminute.com for the Groupon generation – minus the Martha Lane-Fox marketing brilliance.
---
HAILOTaxi booking service
What: An idiot-proof downloadable iPhone or Android app that uses GPS to match black cabs and passengers nearby. Launched in London – coming soon to New York City, Dublin, Chicago and Toronto.
Founders: A mix of cabbies and internet entrepreneurs, including Jay Bregman and Caspar Woolley, founder and former chief operating officer of eCourier.co.uk respectively.
Launched: 2011.
Pitch: Use Hailo to hail a cab with just two taps. No more arm-flailing or trying your luck with cab roulette.
Verdict: Brilliant in its why-didn't-I-think-of-this simplicity. Easy to use, a lifeline for recession-reeling cabbies and destined for greatness (as its $20m investment to date would suggest).
---
LLUSTREDesign marketplace
What: A home design e-commerce site, offering exclusive items and limited edition pieces at membership-only prices. It was bought last month by design mega-marketplace Fab.com just 10 weeks after launch.
Founders: Vivienne Bearman – formerly producer/product manager at Playfish (acquired by Electronic Arts for $275m in 2009) and head of product at onefinestay.com – and Tracy Dorée, former investment manager at MMC Ventures.
Launched: 2011.
Verdict: Superbly executed site for design geeks, which barely had enough time to announce its presence before being snapped up by an established – and undoubtedly distinctly nervous – rival.
---
What: Entertainment-led, subscription-based fast fashion (shoes and accessories) site, with Cheryl Cole among celebrity endorsers and stylists.
Founder: Felix Leuschner, entrepreneur-in-residence at White Bear Yard and former director of consumer business at Moneybookers.
Launched: 2010.
Pitch: Stylistpick puts the power of fashion in your hands so you can shop your way, whenever and however you want.
Verdict: The team is building a brand from scratch and have a loyal subscriber base, not least because of their clever use of celebrity partnerships. But is it distinct enough from the myriad other fashion retail sites out there?
---
SEEDRSStartup investment
What: A reboot of existing startup funding models, Seedrs allows entrepreneurs to "crowd-fund" ventures.
Founders: Jeff Lynn, former corporate lawyer, and Carlos Silva, an "IT development and security expert".
Launched: 2012.
Pitch: We can basically invest in a clever guy that's written down his idea on the back of a napkin. In fact it's dangerous not to. The crowd will decide.
Verdict: By allowing lots of people to put small amounts of money into new startups, Seedrs makes it easier for companies to get the start they need and allow anyone to put cash into high-risk but exciting new ventures. However, Britain's spin on the Kickstarter model was only authorised by the Financial Services Authority in May, so it's very early days.
---
What: The "unhotel" people. Onefinestay's pitch is that it offers customers "the chance to stay in someone else's place while they are out of town. You get to live their life for a few days." Plus towels and toiletries.
Founders: Greg Marsh, formerly of Index Ventures, Demetrios Zoppos, former founding chief executive of GradFutures, Tim Davey, who co-founded Snaptalent, and Evan Frank, co-founder of e-commerce menswear site iwantBOX.
Launched: 2009.
Pitch: All the advantages of the hotel, like the nice smelly stuff in small bottles. And none of the downsides, like somebody bothering you at 8:53am to fold your toilet paper into a triangle.
Verdict: Airbnb [the holiday rentals marketplace valued at $1bn] for people who like crisp bed linen and vanity kits, Onefinestay is a unique proposition, with great traction and a strong team.
---
What: Social shopping site Nuji's pitch is that it's "a social wish list", on which users can save items from online boutiques and stores from all over the web, follow people with similar tastes and earn points towards discounts.
Founders: Dean Fankhauser, who previously worked at Yahoo and the advertising and communications firm Euro RSCG, Vincent Thomé, ex-Tribal DDB and senior product strategist at AKQA, and software engineering graduate Anton Meryl Nithianandan.
Launched: 2010.
Pitch: We're trying to create a social graph of people with similar tastes to you.
Verdict: The team is building the internet's department store and with more than 20,000 stores and 500,000 products they are growing fast. Versus very general pinning sites, Nuji offers retailers a compelling shopping-focused partner. But it's a crowded marketplace.
---
What: A very new company with an intriguing, if baffling, proposition, TraitPerception is setting out to "create a global ranking of people's virtues", by effectively crowdsourcing their traits. Eh? Nope, us neither.
Founders: Juan Cartagena, former head of strategy at Thus and Demon; José Ignacio Fernández, a PhD in computer science; and Borja Martin, ex-project manager and lead developer at Spanish news sitehola.com.
Launched: 2012.
Pitch: The next time you want to meet someone for the first time you can check that person's anonymous references and score in advance.
Verdict: Sounds like it came from placing a moral philosopher, Stephen Hawking and an emeritus professor of machine learning in a blender.
---
What: A crowdsourced database gathered via an Android app that heat-maps mobile-phone towers, mobile signal-strength readings and Wi-Fi access points around the world.
Founders: Brendan Gill, a former lifeguard at Finchley lido (and analyst at ABN Amro), Sam Westwood, partner at RepeaterStore.com, Android developer James Robinson, and Sina Khanifar, San Francisco-based serial startup founder.
Launched: 2010.
Pitch: OpenSignalMaps crunches crowdsourced big data to make cool maps and recommend which cell carrier is best in any given area.
Verdict: There are multiple business opportunities around the selling of anonymised data.
---
What: Real time, location-based "sentiment analysis" on smartphones and tablets. Qriously swaps ads with short, targeted questions and tracks responses.
Founders: Christopher Kahler, Abraham Mueller and Gerald Mueller. The trio previously launched , a mobile app and social network site.
Launched: 2011.
Pitch: The Qriously team is a high octane smoothie of mobile product samurai, seasoned research and digital media muscle.
Verdict: This has the potential to revolutionise mobile advertising, which is expected to be worth $24bn (£15.5bn) globally by 2015.
---
What: Cool Shoreditch games maker, acquired by Elisabeth Murdoch'sShine Group for an undisclosed sum less than a year after launch.
Founders: Henrique Olifiers, Roberta Lucca, Ric Moore and Imre Jele – "four veterans of the games, entertainment and mobile industries."
Launched: 2010.
Pitch: Our studio has the best, most creative, "free-working" environment in the industry. Everything we do, all the time, must be charming. Cool. Edgy. We are wicked.
Verdict: Although its acquisition means Bossa Studios no longer counts as a startup, it's young and in a field which typifies Silicon Roundabout.
---
What: Peerindex is a social analytics business, which is algorithmically mapping out social media to identify and score "influencers", or opinion formers.
Founder: Azeem Azhar, a former business correspondent for theEconomist, strategy manager at the BBC and head of innovation at Reuters.
Launched: 2010.
Pitch: Understand your online social capital.
Verdict: As reputation and influence become more important, startups will take different approaches to help customers reward their best influencers. Peerindex could become one of the key startups in this field.
---
OUR PANEL
Adam Valkin Venture partner at Accel Partners; Colette BallouPresident of Ballou PR; Dan Crow Chief technology officer at Songkick.com; Jon Bradford Co-founder of Springboard, a start-up accelerator; Reshma Sohoni Partner at Seedcamp, a start-up investor;Tom Hulme Design director IDEO and angel investor; Eileen BurbidgePartner at Passion Capital; Sean Seton-Rogers Partner at PROfounders Capital.
Oxford Knight is a technical recruitment agency. None of our consultants have written a line of code... yet. We apologise if this article doesn't keep some purist happy, but we're trying to build a new generation of technical recruitment agencies…. We listen, participate, and deliver.